Australienresan 2006

We already want to go back down again! We had a great time! Thanks to all of you nice people we met and were visiting. Truely nice and easy to talk to and wonderful food and wine. You are really great!!!!
A special thanks to Pauline & Lee-Anne for driving with us around "half Australia" !!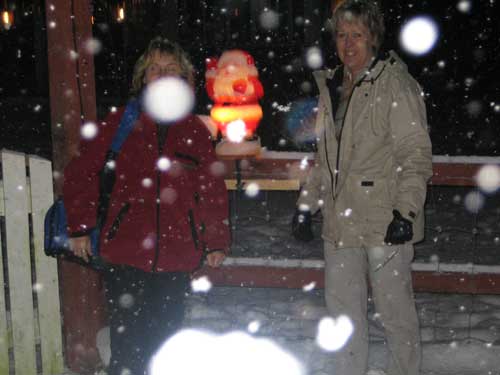 Start!!!
An early, snowy morning 30 december 2005. Birgitta's Per took us to Arlanda.
We took an Irish Coffee & a beer at Arlanda. I don't like to fly, so it was necessary.. :) We had to wait for 9 hours at Heathrow in London before the flight to Hong Kong left. To long.. But we did some shopping and had a cup of coffee and a sandwich. As breakfast on the plane we tried some strange ricemix, not so tasty..
We were sitting on the plane in Hong Kong entering 2006.
We did a stop for an hour in Cairns and it was humid and hot as h-l... Glad we were in Brisbane first, so we got a bit used to it, as there is not as hot & humid as in tropical Cairns....!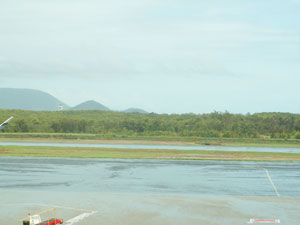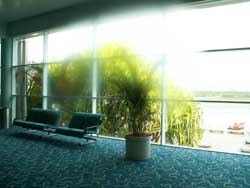 Cairns airport, a stop on the way to Brisbane
______________________
1/1
In Brisbane Lee-Anne Symmonds, Suthenskys kennels, met us at the airport and went with us to Goodearth hotel. We were sooo tired and it almost felt like the ground were moving under our feet. Well, we stayed awake and talked to Lee-Anne for a few hours. About what... ??!! Just kidding, Lee-Anne, but we were not so bright at that moment !

In the evening we had soup for dinner and then we slept by 9.30. So tired!!

Landed!!!
2/1
Took a walk to Brisbane River and the riverboat up to Lone Pine Koala Sanctuary. A nice place with many birds, koalas and kangaroos. Also some snakes that I could watch, as they were laying still...
We held koalas and feed the kangaroos and emus.
On the way home from the boat to the hotel we thought that we had got KOL! ( Cronical Obstructive Lunginjury ) We were totally exhausted in the heat and the way went up and down!
We took a swim in the pool and in the evening we had a pizza & a beer and felt a lot better...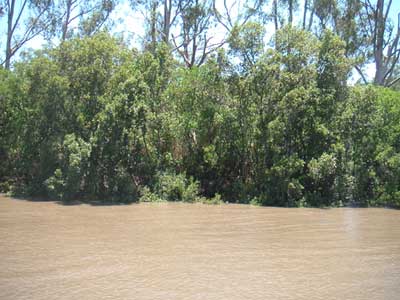 On the riverboat at Brisbane River, on the way to Lone Pine Koala Sanctuary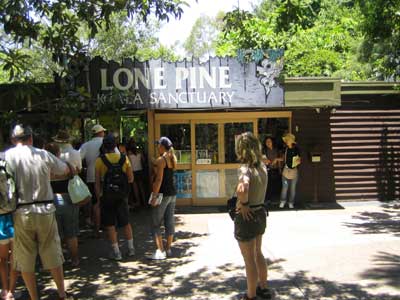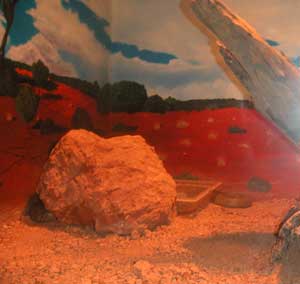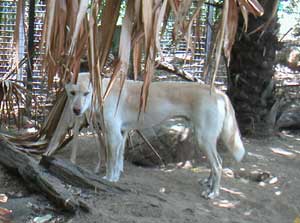 In Lone Pine, the only snakes we saw ( thank God..), a taipan & a dingo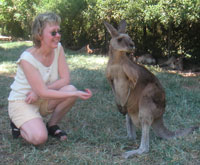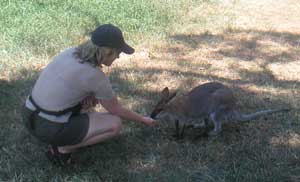 Kangaroos in Lone Pine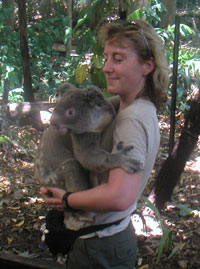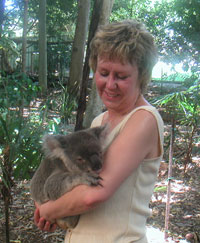 Koalas in Lone Pine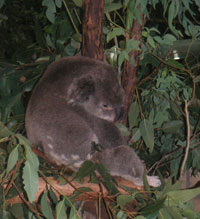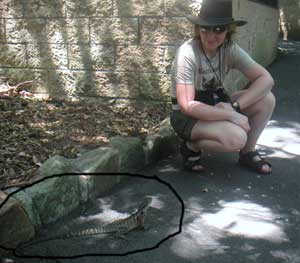 A koala & a lizzard that I alsmost steped on!
______________________________________

3/1
Up early to get to the plane to Sydney and further to Orange, where Pauline met us. A small plane from Sydney.. not funny at all.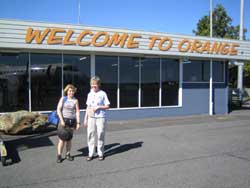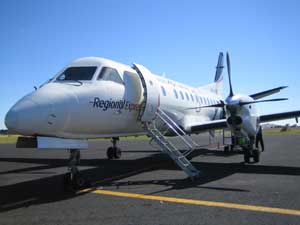 We drove through a couple of nice villages and stoped to shop in a store similar to LIDL, and yes, it was German!
We also said hello to Crofties mum on the way, a border collie.

Then we drove home to Pauline's & Pete's place at Angullong. What a nature!!! They live on a hugh property, a wineyard and cattle-farm, where Pete is working. We drove out to get a look and took a lot of pictures. It cannot be seen here on a photo, all the Australia-natur must be seen live!! We also met 3 of the kelpies that worked on the farm.

In the evening we got Angullong-wine and cheese in the garden. Sooo good wine! And Pete's portwine..mmmm!
Pete, Pauline & Birgitta were quite relaxed, I was the snakewatcher....They have a waterdamm about 3-400 meters from the house and that's where the snakes come in the evenings. Nice....
Bye the way, Birgitta went with Pete on his motercycle to get the wine. He drove really fast through the grass, because of the snakes..
Later we got rumpsteak, sallad and more wine. Pauline is a good cock! It ended up in a late night. Pete and Pauline are truely nice people and Pete is sooo funny :) !!
We talked about diffenent things, including kelpies of course... There are a couple of dogs by Paulines friends that can be possible for semen in the future and maybe also the Tegoura-dogs.


Down at Paulines place ( Mimbil kennels ), about 400 kms west of Sydney. BEAUTIFUL surrounds!!!!!!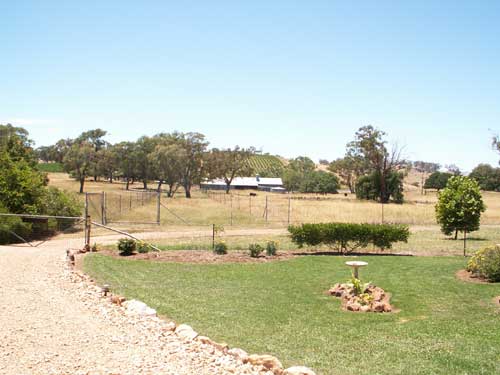 Photo taken from Paulines garden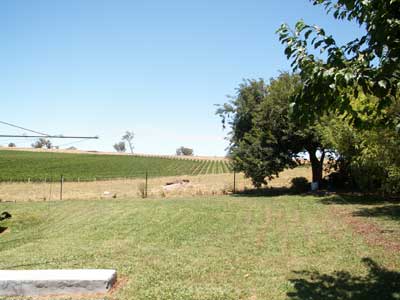 The wineyard & cattlefarm Angullong - enormusly hugh!!!!!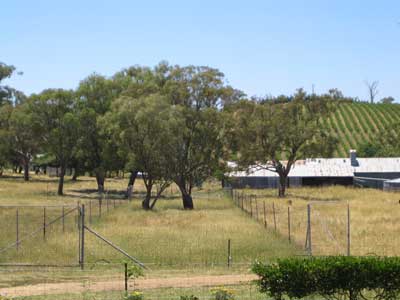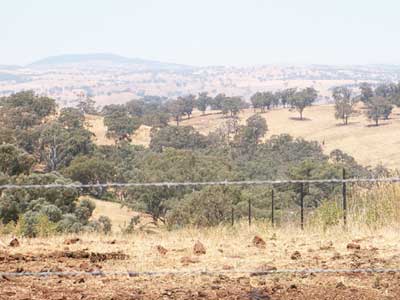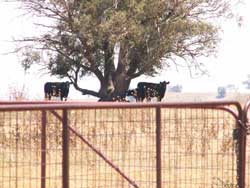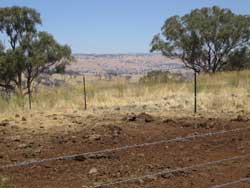 Cattle area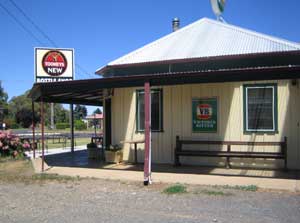 Local bar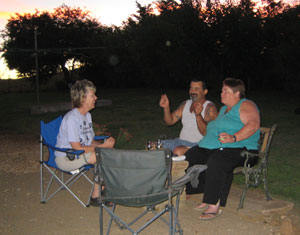 Angullong-wine & cheese!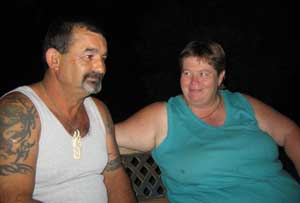 Pete & Pauline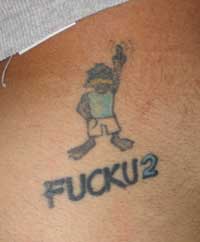 Pete's tatoo..... :)) Just have to show it. Not so common....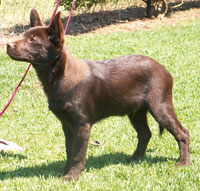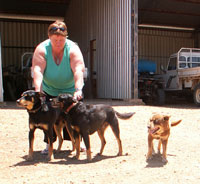 Paulines crossbreed ( WK/BC ) Croftie, Tegoura Kingothmountn "Harry". & 3 WK's that work the cattles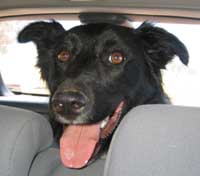 Croftie!!
_________________________________________
4/1
We took a drive to the vet's with Harry & Croftie on the way to Tegoura kennels. They should get their vaccinations.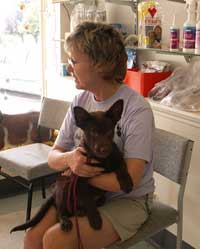 At the vet's for vaccination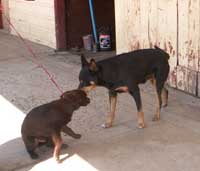 A meeting in a village, Harry & a WK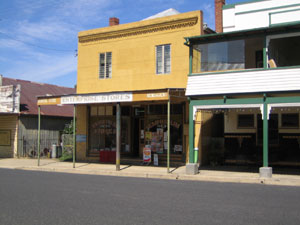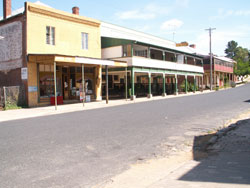 The little town Carcoar, used for producing Western-movies.

At Tegoura kennels
we met Dianne Poole and we were talking about kelpies for a couple of hours before we had to go to get the flight back to Sydney & Brisbane. Real good talking about dogs and our different experiences in Australia & Sweden! The Tegoura-dogs were real nice and handsome! Maybe we can be allowed to buy semen from one of them in the future.
Thank you, Dianne & Pauline, for a great day!!!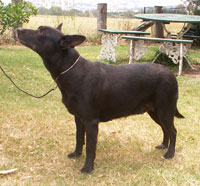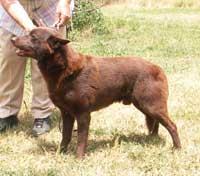 AustCH Tegoura Future Direction, Mountainmist Secrt Mishn & Nellarou Deer Red Dog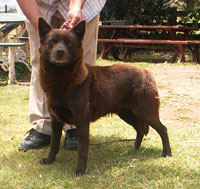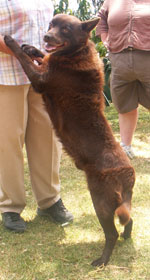 Tegoura Lachrea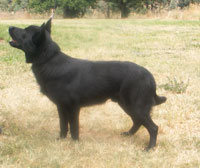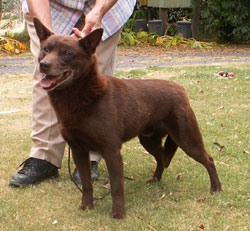 AustCH Tegoura I'm A Devil & AustCH KLA Rebels Beau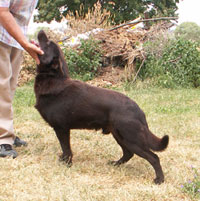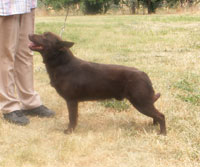 AustCH Tegoura Dance with Bears & AustCH Tegoura Just a Dash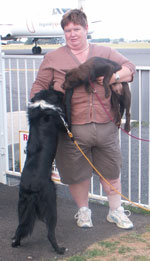 At Orange airport, leaving Pauline. We'll looove to come back! A great couple of days. It was funny!!!
Thanks for great days!
________________________
Back in Brisbane
we found South Bank. Lee-Anne told us about it and it was soo nice! But the water were not so cooling.... :)
We had a couple of days resting and looking in Brisbane after the jurney to Orange and in the weekend Lee-Anne took us out for a drive to Linbarlee, Cagella & Kagaru kennels. Thanks for driving for us on the "wrong side" :))
Wonderful nature! We drove over Great Dividing Range and out to the bushland. Very different to here.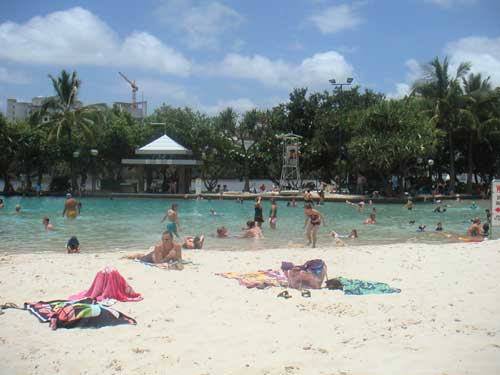 South Bank, pool & sand in the city!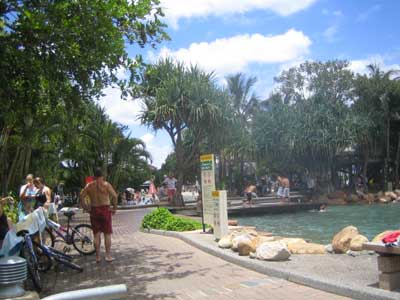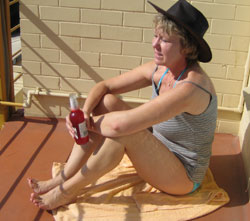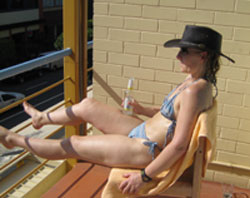 Some drinks & sun...
______________________________________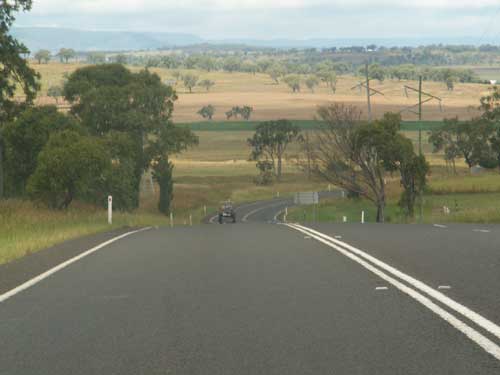 West of Brisbane, on the way to Cagella kennels

!!!!!!!!!!!!
At Linbarlee kennels
we met Barry & Lee-Anne Nalder and their lovely dogs, outgoing and nice. We talked about breeding, hips, different dogs and Barry told us that he is a showjudge. Maybe he can come over here and judge one day?!
We had a real nice time, thank you !!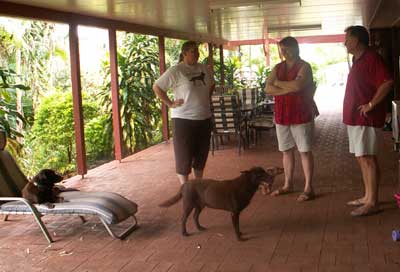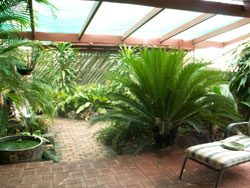 At Linbarlee; Lee-Anne Symmonds ( Suthenskys kennels ) and Lee-Anne & Barry Nalder,Linbarlee kennels and "Nickie" & Rio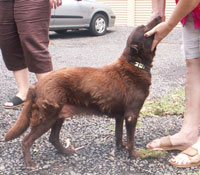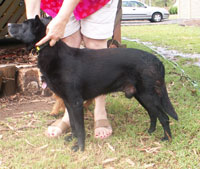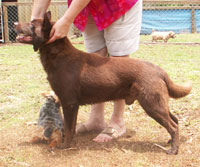 Linbarlee Technique: "Nickie", AustCH Linbarlee Chishum & AustCH Linbarlee Hondo.
Hondo is the grandsire of Suthenskys Seduction, "Lexi", who is here in Sweden.
Handsome grandpa' she has :)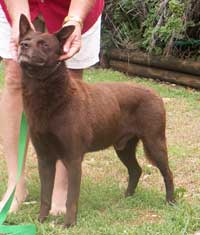 AustCH Linbarlee Rio Grande, 9 1/2 years old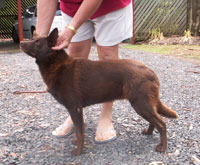 AustCH Linbarlee Caprice, "Gabby", not so good photo...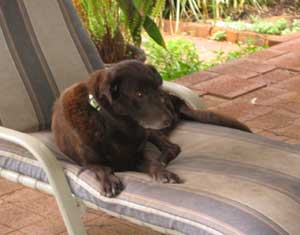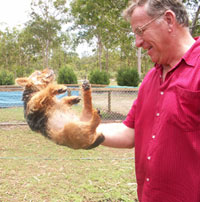 Old "Nickie" & the little cute "clown" at Linbarlee :)

____________________________________________

At Cagella workingkelpie stud, Gary Milgate
It was great to see "real" work on bigger areas. Good dogs, well trained!
We also saw Gary train a young guy that was herding for the 2:nd or 3:rd time in his life. Interesting to see Gary's trainingmethods. I will try... :)
Thank you, Gary!
Sorry that we ran out of time, it would have been very nice to stay for tee. Perhaps another time... :)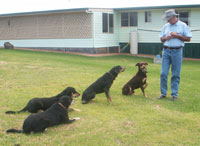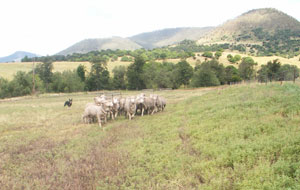 Gary and some of his dogs & one of the girls herding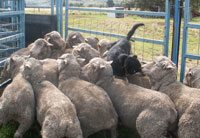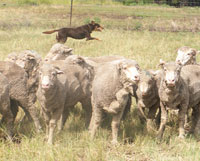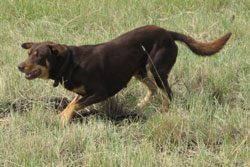 The girl backing up and a red & tan guy working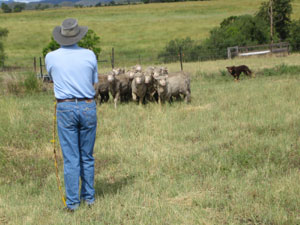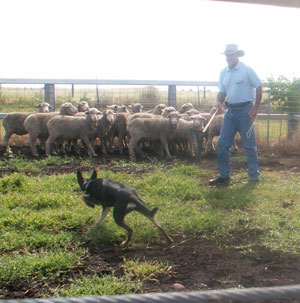 A young guy working for the 2:nd or 3:rd time in his life

___________________________________
At Kagaru kennels, Chris Morecroft
Names for the dogs will come when I have asked Chris who is who.....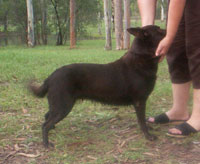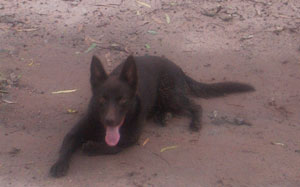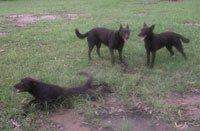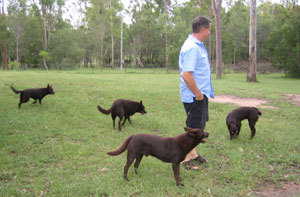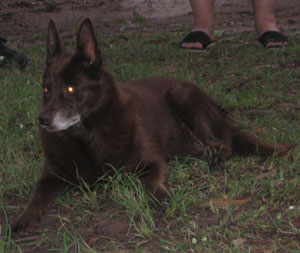 Old Oatland Miss Chief ??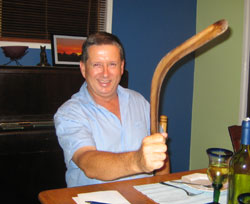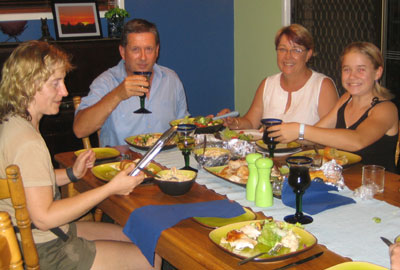 Dinner at Kagaru, a nice and funny time :)
We got bumerangs from Chris, origin by aborigins. We will train to use them.... We are very proud of them!!

The Kagaru-dogs were very open and full of fun! Nice to see.
Thanks for a great evening!!
__________________________
In Surfers Paradise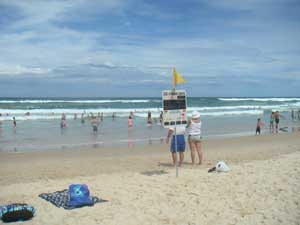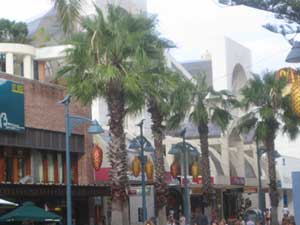 Big vawes, unfortunately not easy to see on the picture and no handsome surfers..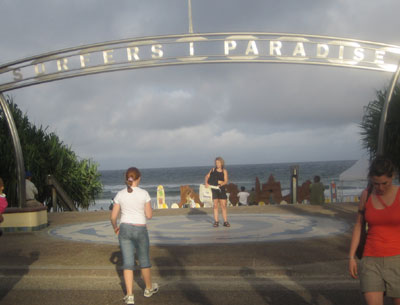 __________________________________________
At Lee-Annes place ( Suthenskys kennels )
First, thanks for the company, Lee-Anne! What should we have done without you?? We had a great time, talking about everything :)

Friendly, open dogs & sooo cute puppies! Not easy for Lee-Anne to chose a pup from that litter.. :)
Very nice & even!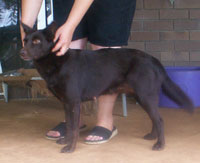 AustCH Linbarlee Arkadia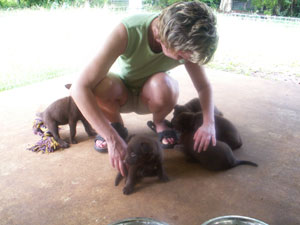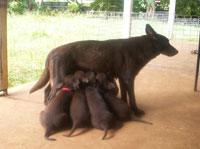 Birgitta and "Phoenix" ( AustCH Suthenskys Satisfaction ) & pups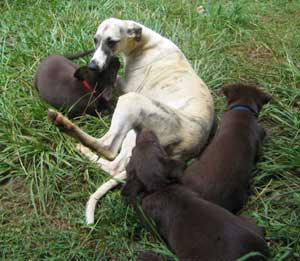 "Auntie" Bella & pups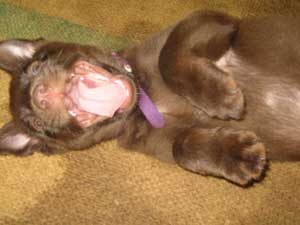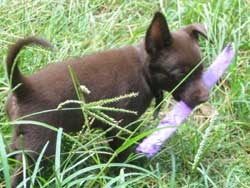 So cute puppies, funny & playful! A real nice litter.
Good luck to you, all cuties!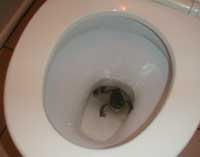 Lee-Anne's prince in the toilet.... :))

____________________________________________
In Cairns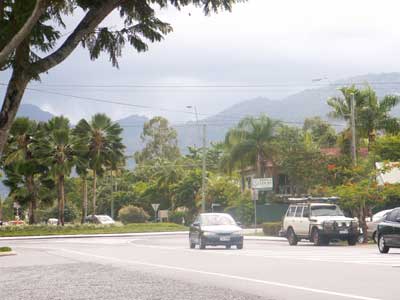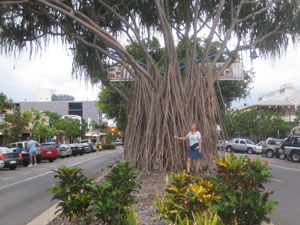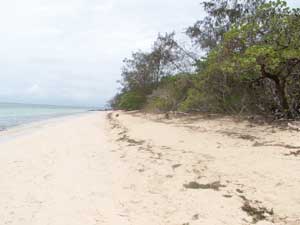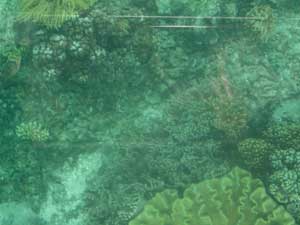 Out on Green Island & a pic' of the reef taken through a glassbottom-boot.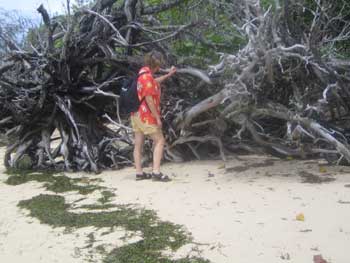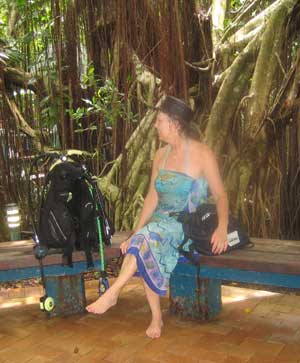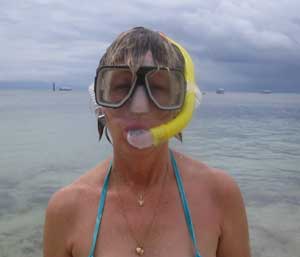 The monster from Black Lagoon???? :))
_________________________________________
Out at Mareeba tour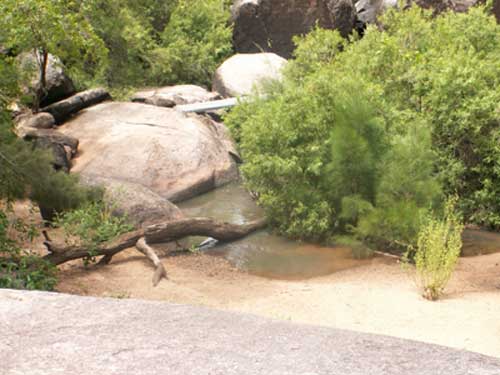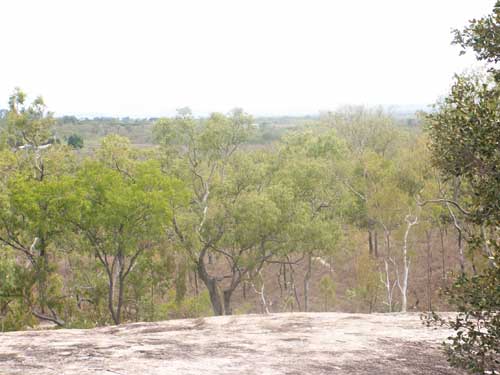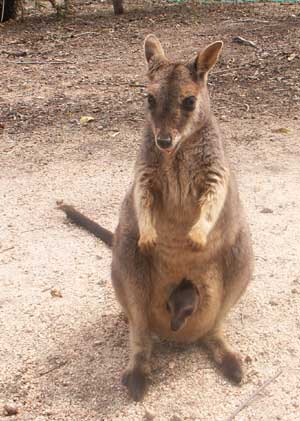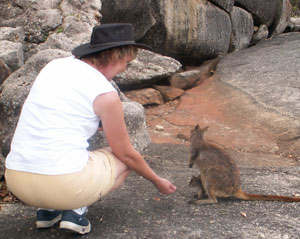 Mom & kid !!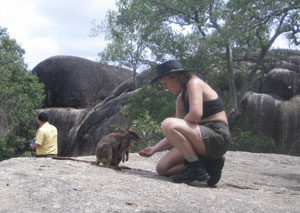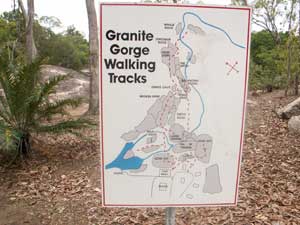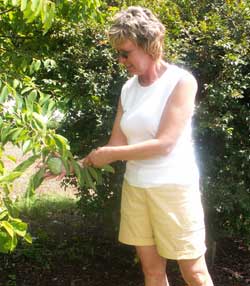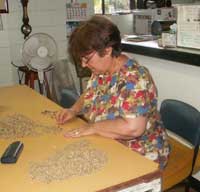 Having a look at the coffeebeans...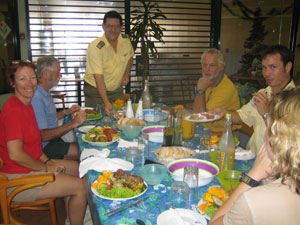 Sooo tasty lunch!!
_______________________________________
Resting in Cairns..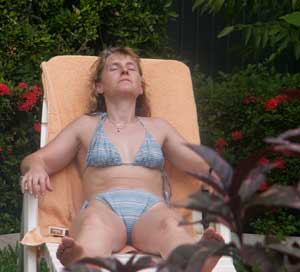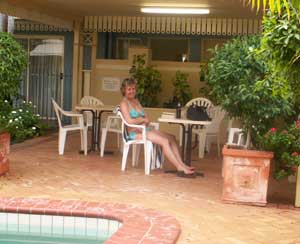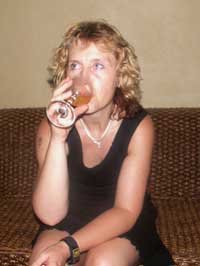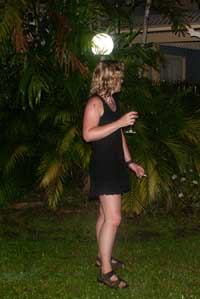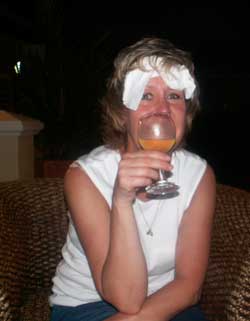 GREAT Passionfruit-wine from the wine-yard out in Mareeba. Birgitta is swetting.. :))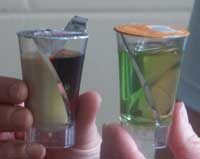 A B:52 & a Rattlesnake :)) Funny glasses!
The B:52 tasted good to the coffee ( Baileys & Orangeliquor ), but the Rattlesnake was uurrk ( Tequila & Limeliquor ).
____________________________________
Back in Brisbane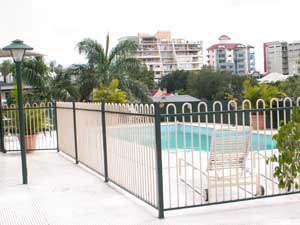 A view from our hotelroom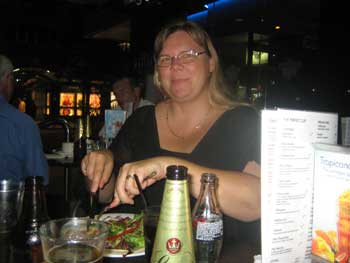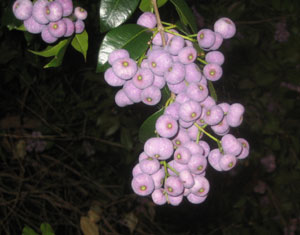 Lee-Anne & Lilliepillietree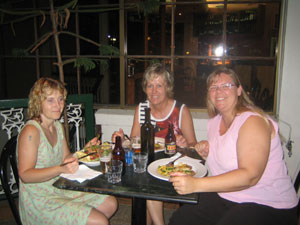 Last evening with Lee-Anne