Killar till avel
Ring mej vid intresse för en pratstund och utbyte av mera info om hanen och tiken!
Some dogs that I find breed worthy and would like to share.
The Vickulas-males are bred by me, but not owned by me.
The Bumerang-brothers are a couple of interesting boys from one of my bred bitches.
_______________

KORAD Bruno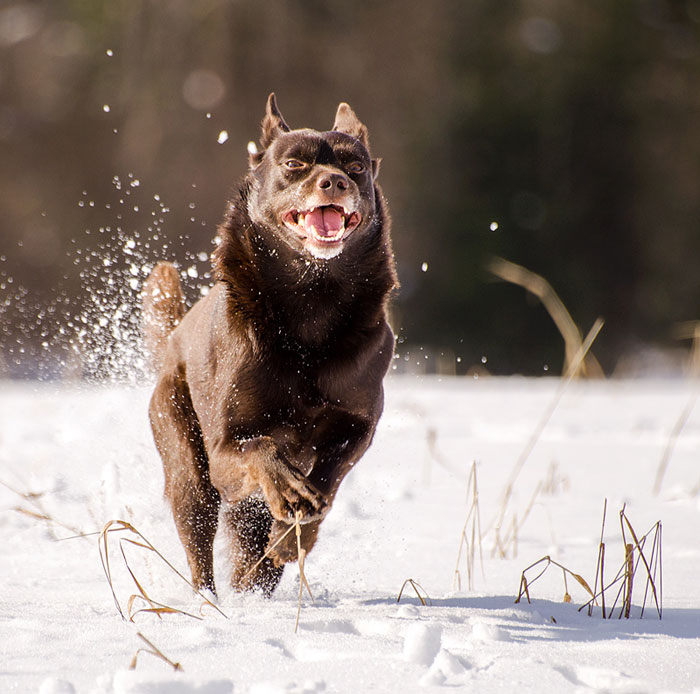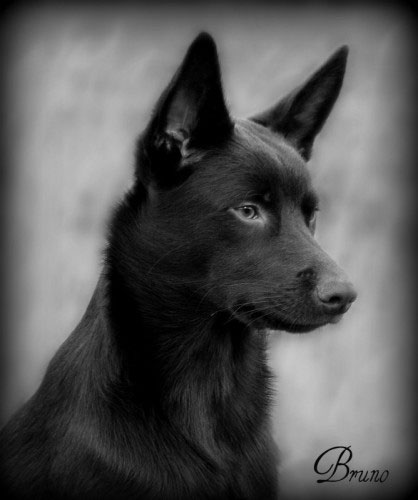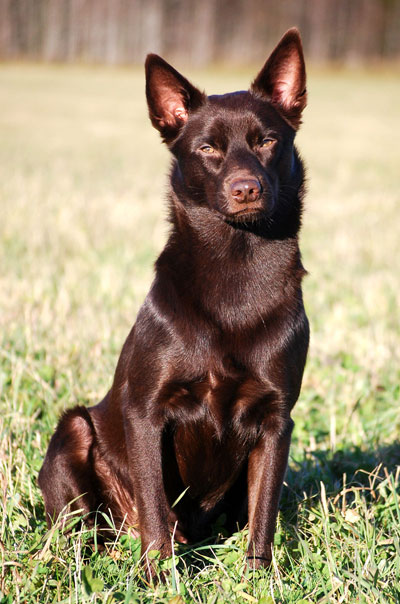 Foto: Helen Schelin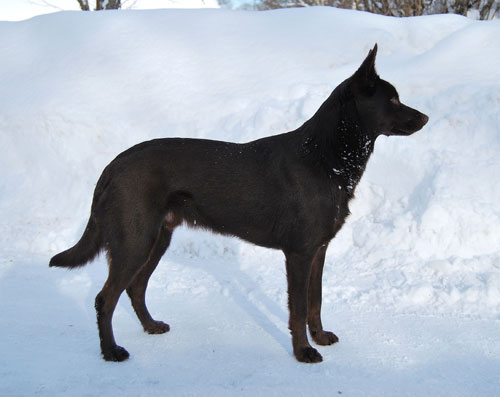 11 månader. Foto: Helen Schelin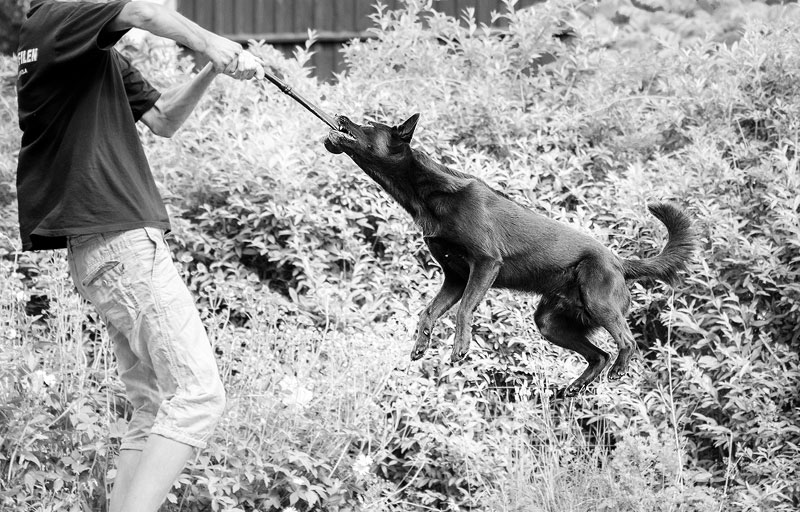 Perhaps not the best way to play tug - just this time for the picture :)
Kort om Bruno
HD grad B - BILD
ED 0-0
Patella 0-0
Fulltandad/full dentition

Genomförd MH, skott-1
MH-tested with good result
1:a pris i lydnadsklass 1 med Classe: 182 p / 1:st price in obedience class 1 with his "pa" ;-)
1:a pris i lydnadsklass 2 med Helen: 189,5 p / 1:st price in obedience class 2 with his "mum" ;-)
Uppflyttad till lägre klass spår / up for level 2 tracking/obedience
KORAD med 426 p: MT-protokoll
Approved at the big mentaltest
STAMTAVLA/PEDIGREE
Bruno är samägd med Eva och är placerad på foder hos Helen Schelin i Klavreström.

Numera har ägarskapet övergått till Helen.
Bruno har en egen sida! Läs mera om honom där!
Bruno står till begränsad tjänst i avel, företrädesvis till till mentalt "bra" tikar ur HD-fria kullar.
____________


Vickulas-killar som jag tycker är avelsvärda :)


KORAD TJH (FM) Vickulas Likör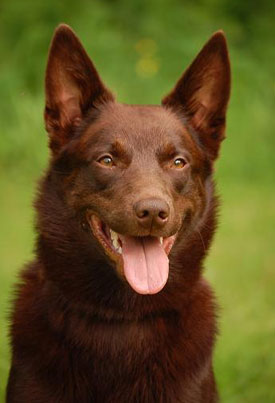 HD A, ED 0-0
MH med 1:a på skotten / good MH
TJH / militarydog
KORAD/approved big mentaltest
Likör är 49 cm / measured to 49 cm
EN KILLE SOM LIGGER MEJ VARMT OM HJÄRTAT!
A DOG THAT I REALLY LIKE!
Saw his big mentaltest and that was GOOD :)
Far till en kull med Grejaskogens Ia och till en valp med KORAD TJH (FM) SE BCH Vickulas Pirra

Likör has two litters. He is carrying dilute, as he has produced fawn pups.

Mera om Likör och hans syskon HÄR
Pictures/Flera bilder på Likör
Ägare är Åsa Sternelöv
Likör är "gammal & frisk" - passa på att använda honom!

______________________

Vickulas Black Out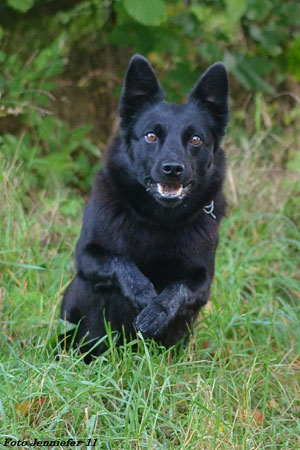 HD B, ED 0-0, patella 0-0
Uppflyttad till lägre klass spår / up for level 2 tracking/obededience
MH med 1:a på skotten / good MH
Gk mentaldel korning ( har ej gjort exteriören än ) /
Approved at big mentaltest ( not the title KORAD as he has not done the showpart yet )
En lite mindre hane. Gissar att han är runt 46-47 cm. A bit smaller male. Appr. 46-47 cm.

Tävlar inte just nåt, men inte sämre för det.
Does not compete much, but not less good because of that ;-)
Bror till Orka :) Båda MH/MT med bra resultat.
Brother of my Orka. Both very strong at the mentaltests.

S-kullen: "Otto" och Orka HÄR
MH för O-kullen
STAMTAVLA/PEDIGREE
______________________________________

KORAD SEUCH SE V-13 SE V-14 LUXCH LUX W-14 LPII LPIII To Do "Yoda" SPHI SÖKHI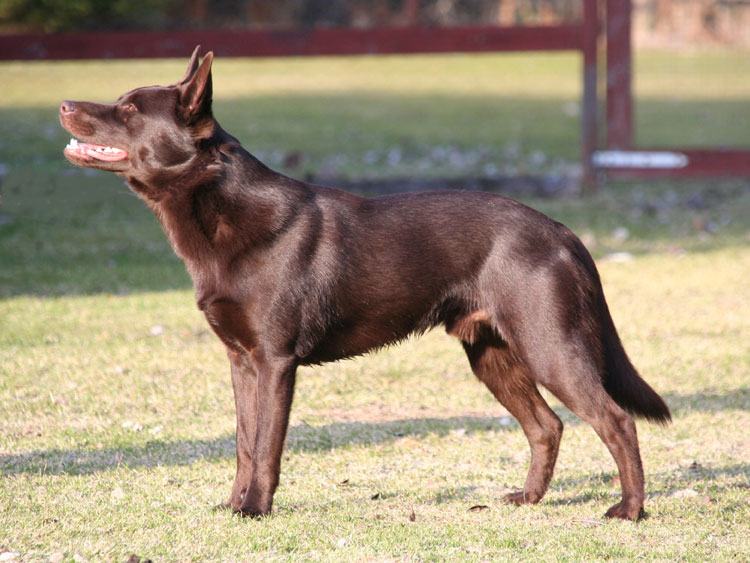 HD grad A
ED 0-0
Patella / knees 0-0
Ögon ua 2014 / eyes clear 2014 & 2016
Hjärtultra - U/S heart clear October 2016
Genomfört MH, skott -1 / good MH
KORAD / approved big mentaltest
Uppflyttad till högre klass spår / up for level 3 tracking
Godkänd lägre klass sök / approved level 2 searching
5 CACIB på utställning / 5 CACIB from show
1:a pris i lydnadsklass elit / 1:st price in eliteclass obedience
Godkänt anlagstest vallning / approved herding instinct test

Ägare: Camilla Hallgren, Rättvik
"Yoda" har en kull i Luxemburg, som ägarna är mycket nöjda med :)
Trevliga, sociala vovvar med bra arbetslust. 4 av 4 är röntgade med HD grad A & ED 0.
Tyvärr är hanvalpen kryptorchid, så naturligtvis bäst till en tik som inte bär kryptanlag, då båda måste vara anlagsbärare för att det ska bli krypt.
Yoda has a litter in Luxemburg that the owners are very satisfied with :) Nice, social dogs with good working spririt. 4 of 4 are scored and have HD grade A and ED 0.
Unfortunately the male in the litter is cryptorchid, so Yoda would fit better for a girl that is not carrier of the gene - as both have to be carriers to produce crypt.


________________________________
KORAD LPII Vickulas Rio SPHI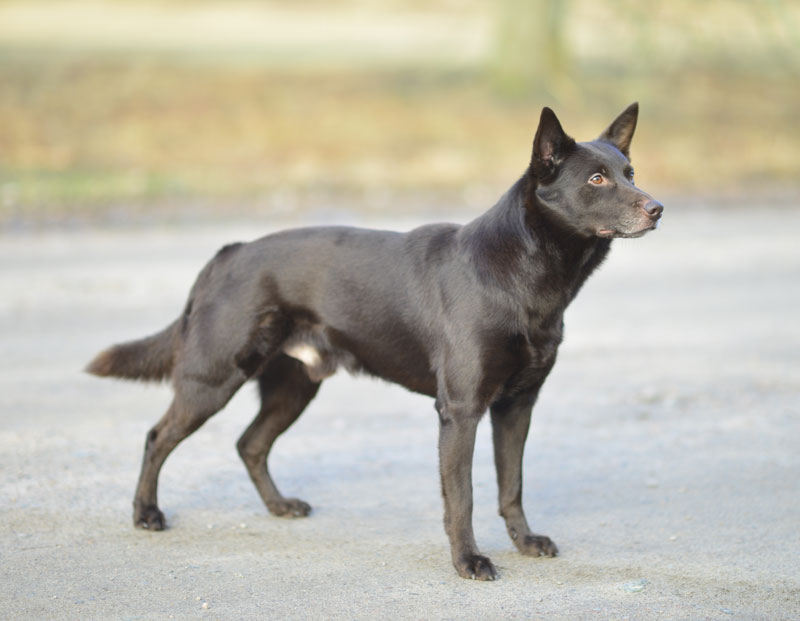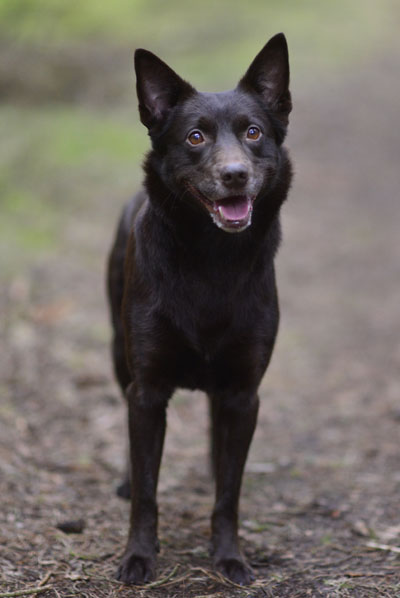 HD grad A, ED 0-0, patella 0-0, ögon ua/eyes clear (2012 )
Heartauscultation September -16 OK
MH med 1:a på skotten
Uppflyttad till högre spår, LPII, 1 cert på utställning

Approved big mentaltest, good MH, up for level 3 tracking/obedience, up for class 3 in obedience and 1 show certificate/CAC
En mycket social och fartig gosse som älskar att jobba. Visar vallanlag. Förhoppningsvis blir han anlagstestad under 2015.

A very nice and social boy with a big workingspirit in all sports. Shows herding interest. Hopefully he will be tested at HIT during 2017.

STAMTAVLA/PEDIGREE
Syskonen/siblings i R-kullen finns HÄR
Ägare är Augusta Hagman

________________

Även några hanar ur W- & X-kullarna är trevliga och intressanta, i mina ögon.
KORAD SEUCH LPI Vickulas Wix, KORAD Vickulas Willy Wonka, KORAD NORDUCH NORD JW-14 Xanté, KORAD TJH Vickulas Xtas och KORAD SEUCH Vickulas X-On.
Härliga vovvar med mycket drag i, dock ganska unga ännu. W-pojkarna har varsin kull som ska utvärderas innan mera avel.

Se mer om dom: W-kullen X-kullen
_______________
Vill också ventilera lite tankar kring dessa bröder!
Two nice boys from another nice litter!


KORAD Bumerangs Barking Bimo



och

KORAD RLD N RLD F RLD A AGD II AGHD II Bumerangs Bolt From the Blue


Båda tävlande i agility och rally. Trevliga MH:n och korningar. Båda har gk anlagstest i vallning.
Both with HD grade B - good B's, I checked it with SKK:s scoring vet - and ED 0. Good MH and big mentaltests. They are approved at herding instinct test.
Both compete in agility and rally obedience with nice results.

PEDIGREE

Hoppas att dessa killar kan bli använda! Annars vore det trevligt med fryst sperma - för att inte förlora dessa linjer och trevliga individer!
HOPPAS ATT NÅGON SER DESSA TREVLIGA GOSSAR OCH ANVÄNDER DOM!
___________________