LUXEMBURG NOVEMBER 2010

Thank you Steffie & Jean-Marc! It was a pleasure! Orka and I had a great time!!
Stefanie & Jean-Marc are wonderful people and all dogs are open and friendly :)

We came to Luxemburg at Monday November 8 and left at Monday 15.

The pictures are not so good - had only my small camera with me...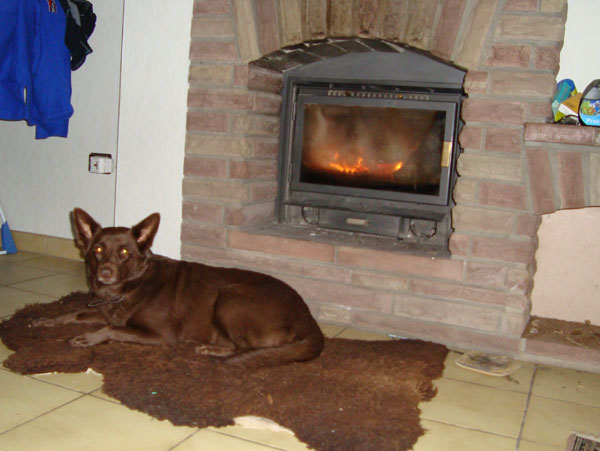 Orka in front of the fire, she liked it. Here the 4:th, and last mating to Ready also took place - very romantic :)
On Tuesday we went to Steffies horse and took a walk. Ready was very interested in Orka, but it was to early for "full" a mating.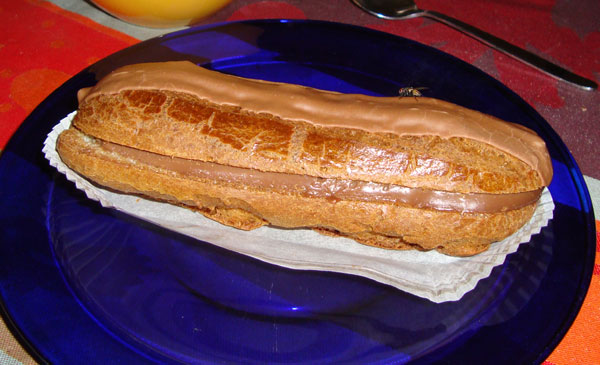 Chocolate eclair - mmmm!
I also tasted Riesling-pastej, a kind of bread with meat and bullion from Rieslingwine in it - very special, but tasty.
There is a butcher and bakery in every village, so always easy to buy fresh meat and bread.
Steffie is also making delicious food - as meat & vegetable soup, cheese fondue, etc. etc :))

They also make their own freshfood for the dogs with meat, veggies & fruit. Also Orka got it and she really liked it - she also put on a few grams ;-)
On Wednesday we went to the dogclub where Steffie & J-M had classes in agility and "daily-obedience".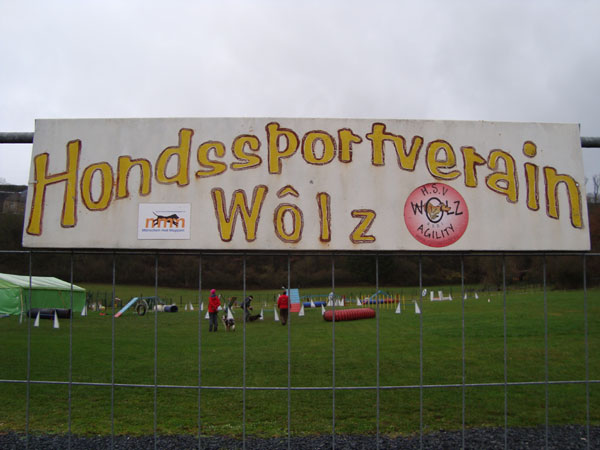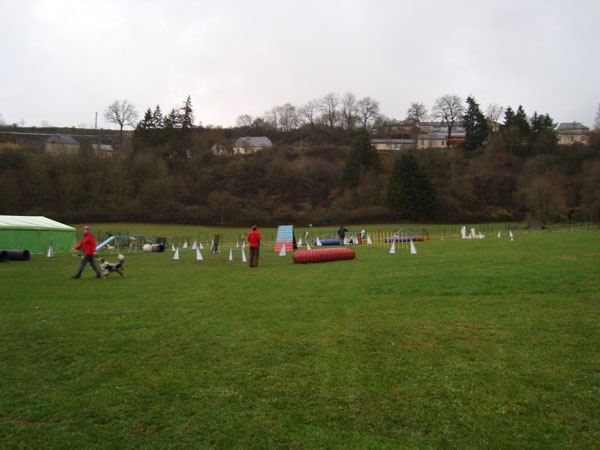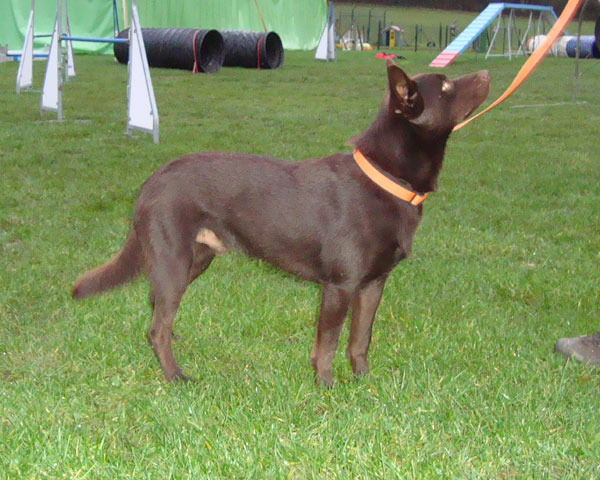 A bad picture of Outback-workaholic's Jumping Jack Flash - "Jack"

Thursday - on the Way to Trier in Germany for a vet.check of the GSD Questo. We also took a progesteron-test and cell-test from Orka. They said that Saturday and Sunday would be the optimal mating days. Well, they did it later this day....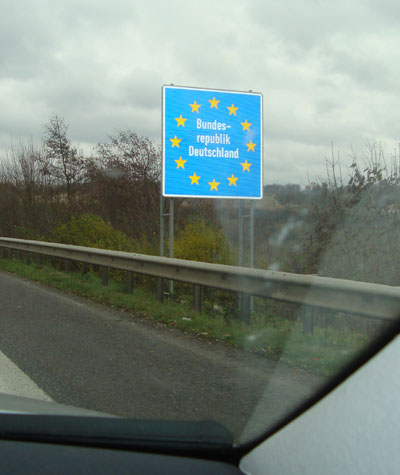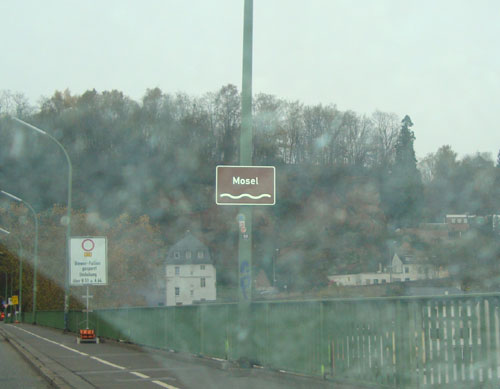 The river Mosel :)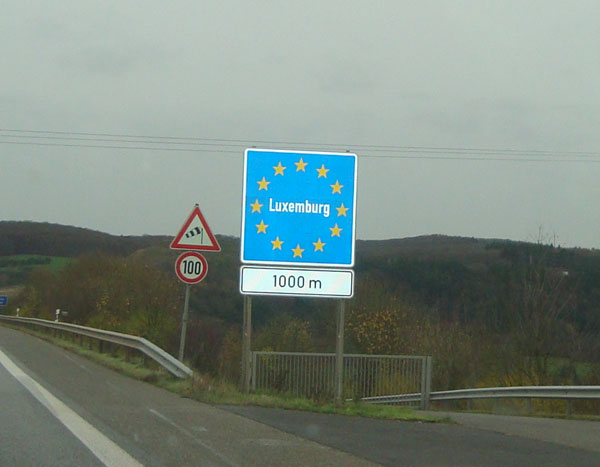 Back in Luxemburg soon.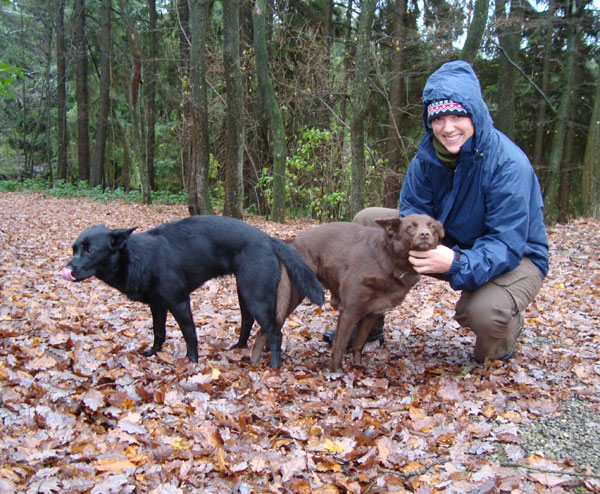 The proof ;-) Orka was standing very calm - just a bit "help".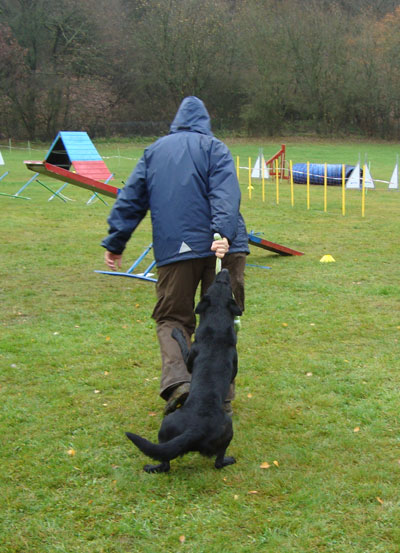 Ready likes the the pull-fight as a reward for the job :)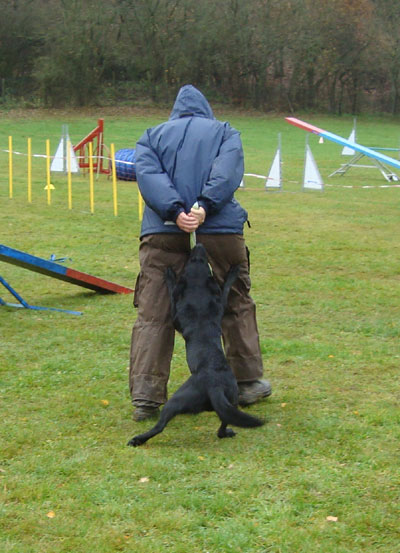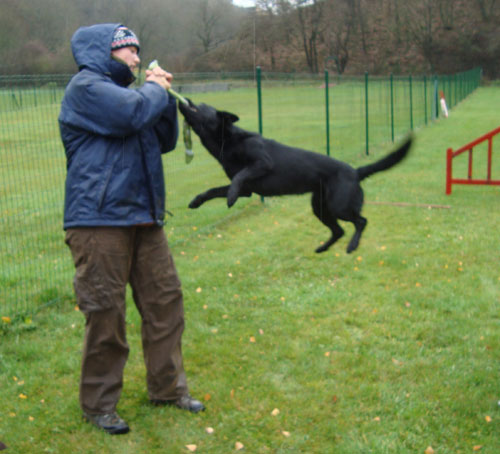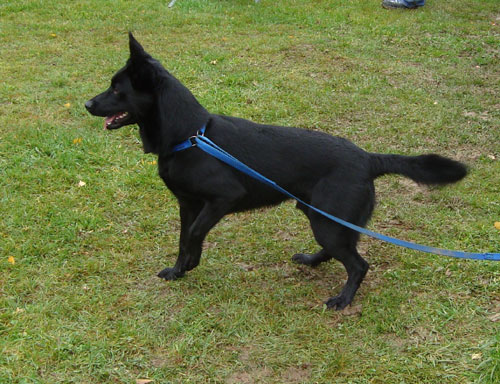 Oh, I want to do more!!!!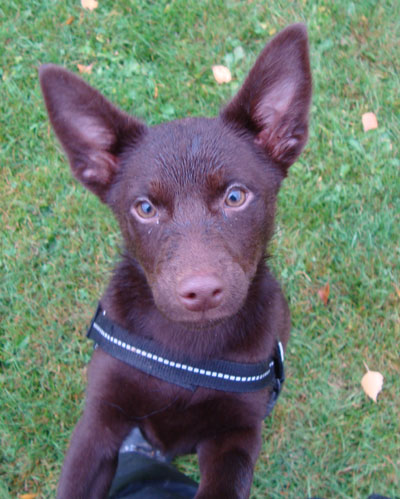 Outback-workaholic's HallsCreek Flying Wonder - "Fly" - VIP's sister.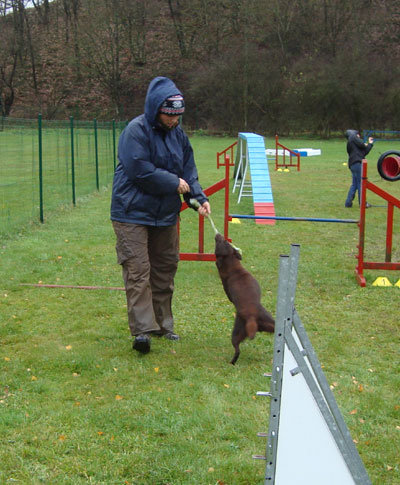 Ready's mother Callicoma Blitzen - "Flash" - after work.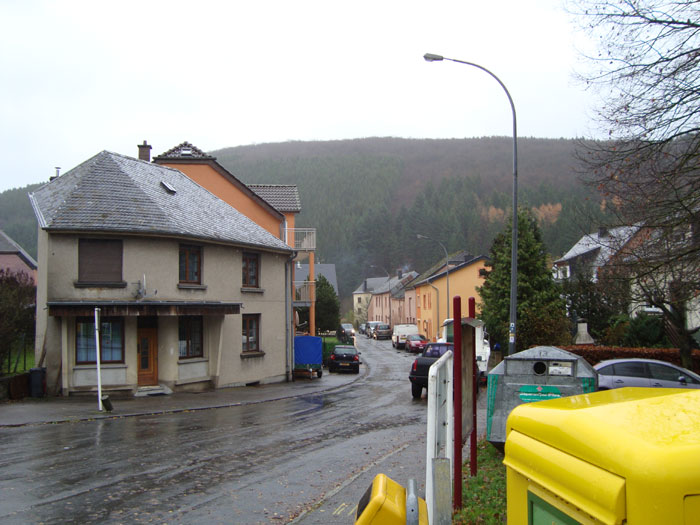 Wiltz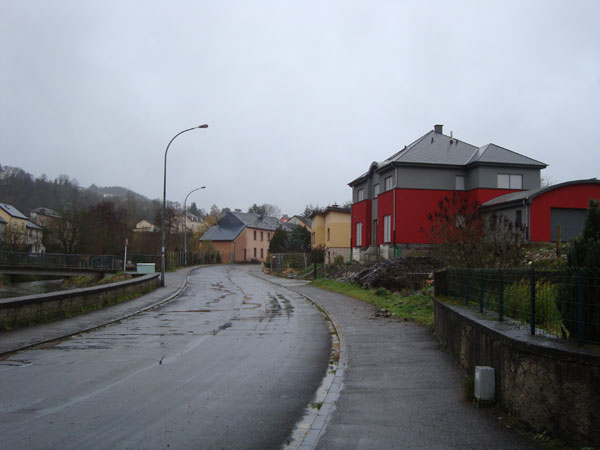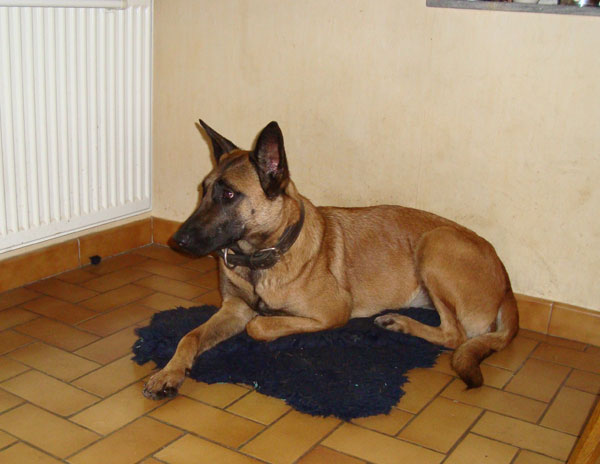 Quana vom roten Milan - "Quana"
On Friday we went out for tracking with all dogs on the fields. All did good work. Panda & Geza got a kind of wild-track. We had no foot from a deer, so we used a bone with meet on. J-M is interested in wildtracking - to help the farmers if there are wonded animals. Panda tracked a 2,5 hours old track - excellent :)
On Saturday training at the dogclub. Orka also did a short obedience "show". They liked it :)
On Sunday we went to an Agility competition in ???
Panda & J-M won Agility1 medium and Flash & Steffie won "Open jumpers". Also Flash and Ready were doing good in the Agility classes 2 - but unfortunately a small miss for both. Anyway high in the pricelist :)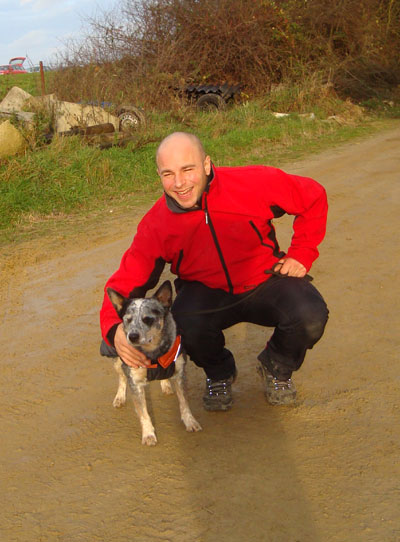 The winners of Agility 1 medium: Hot Chilli's Fabulous Blue Panda - "Panda" & J-M :)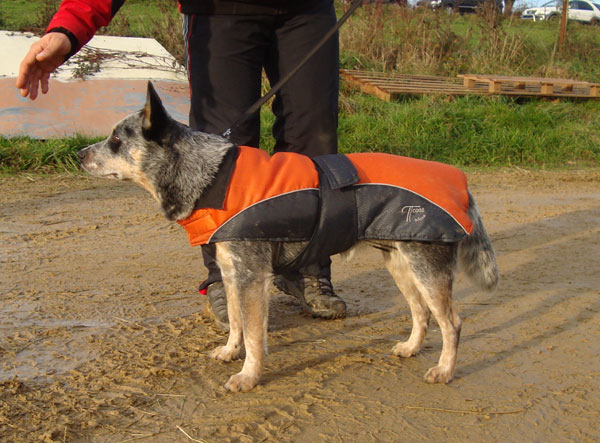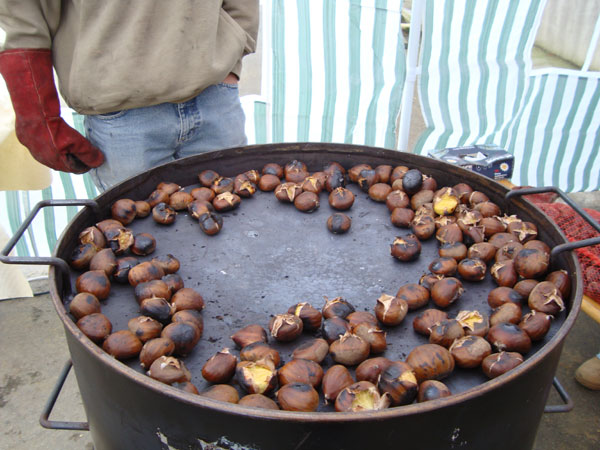 Roasted kastanjes - very tasty with salt :)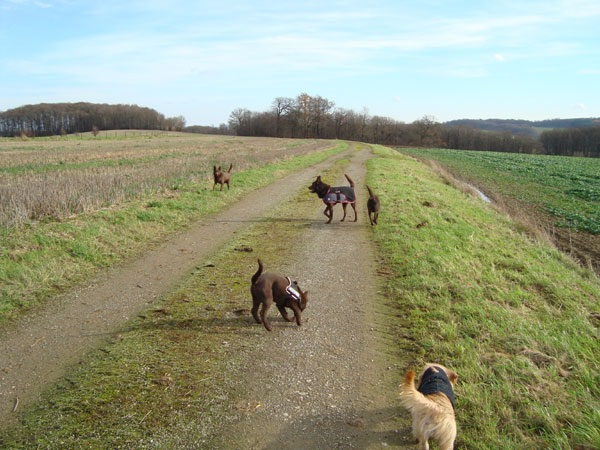 On a walk outside the competition area.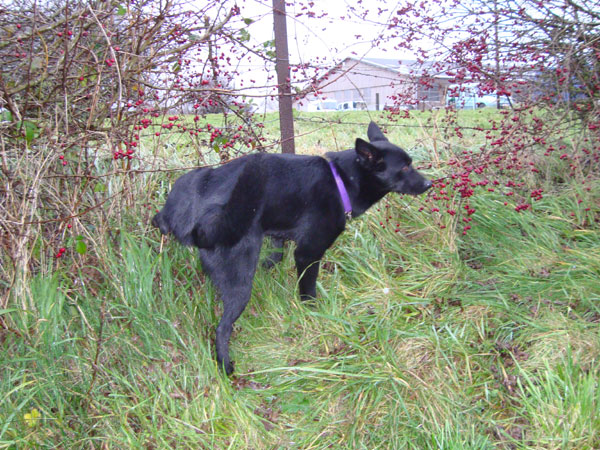 Emilie from France came to say hello with "Shamus"! Last time I met Shamus was at Lee-Anne's in Australia!!!
The other picture of him was very bad - so it has to be this one... ;-)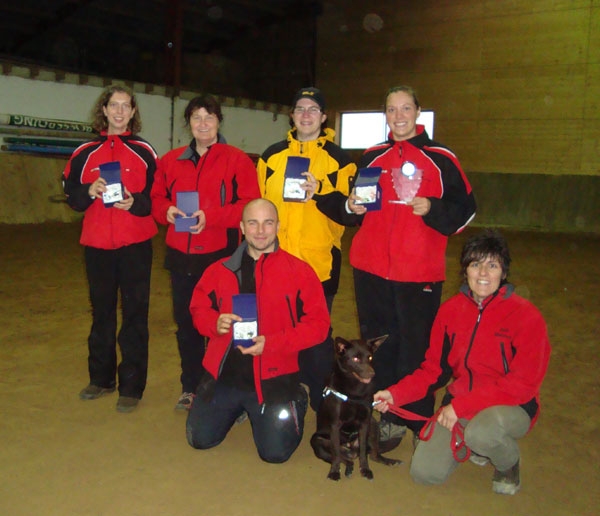 A good team :) The dog is "Jack".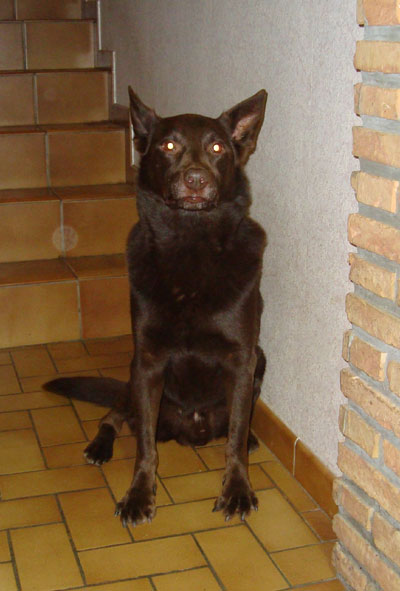 Kalan Sky Heights - "Xanatos" - a very nice old man!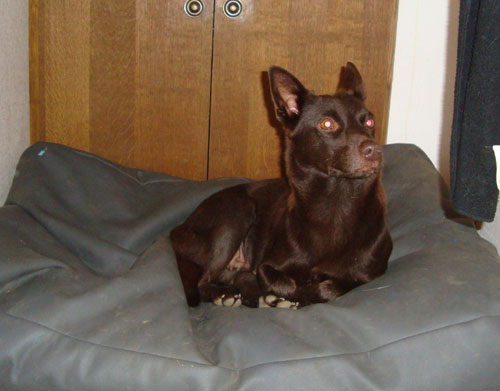 "Flash"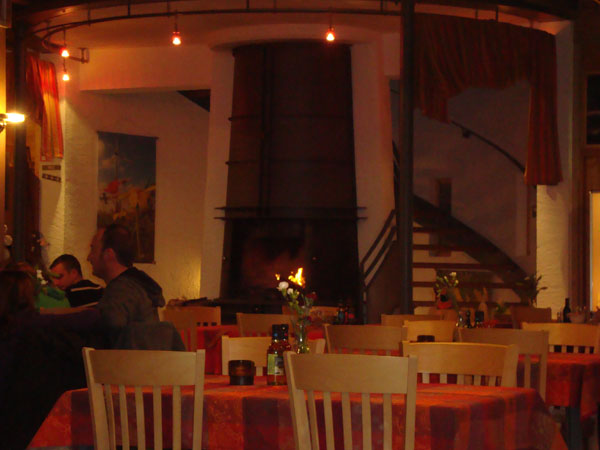 The restaurant we went to on Sunday evening - with Orka & Xanatos :)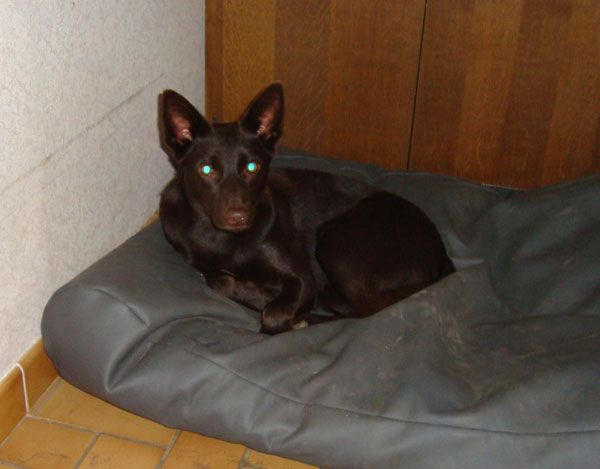 Outback-workaholic's Grafton Firefox - "Fire"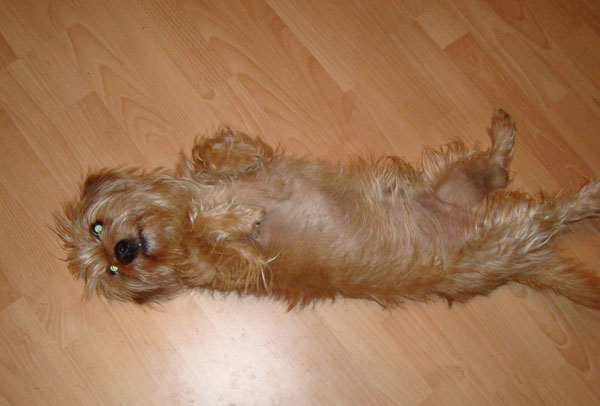 Geza

Questo vom Cap Arkona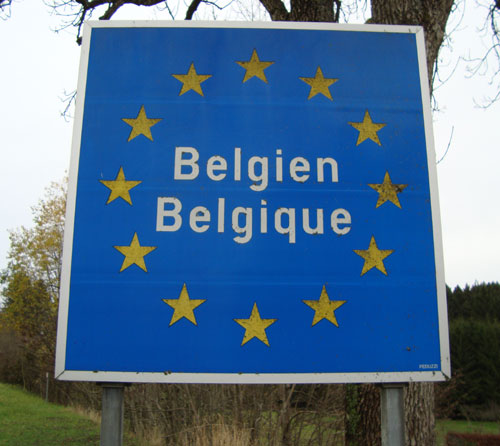 In Belgien for a short time :)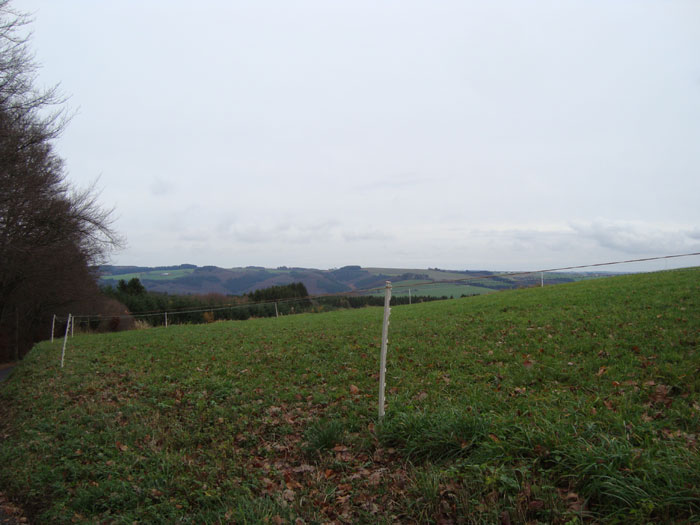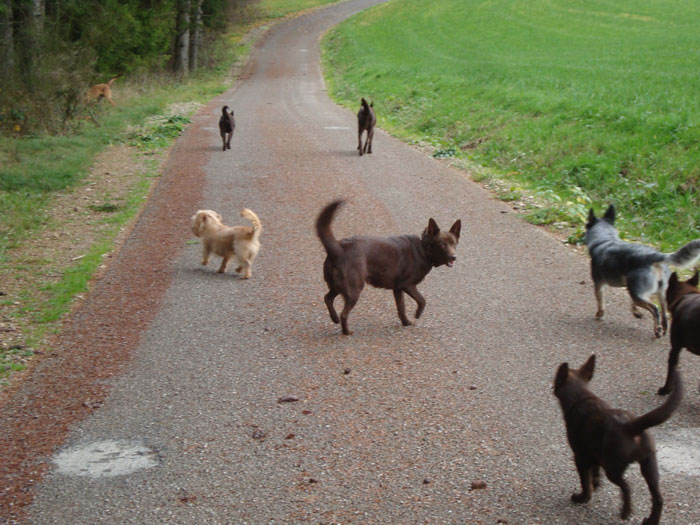 A walk at Monday before flying home.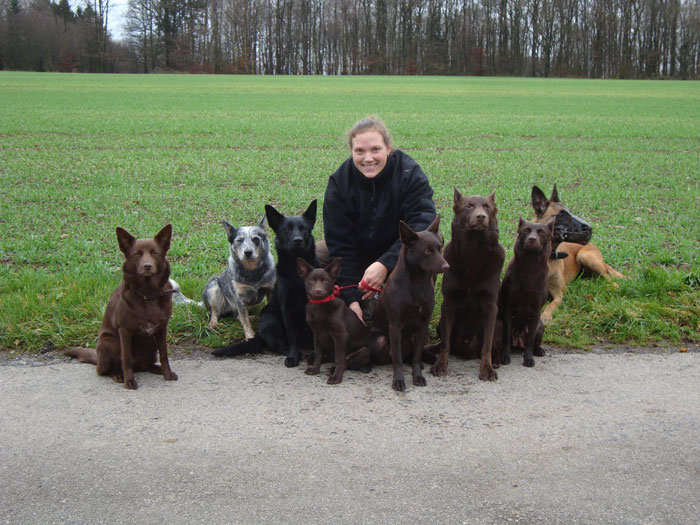 All except Qusto & Geza - they were on the field playing.
From left to right: Orka, Panda, Ready, Fly, Steffie, Fire, Xanatos, Flash and Quana.
Quana had the muzzle because of that she can be a bit bad to Panda - with it she is not - easy solved :)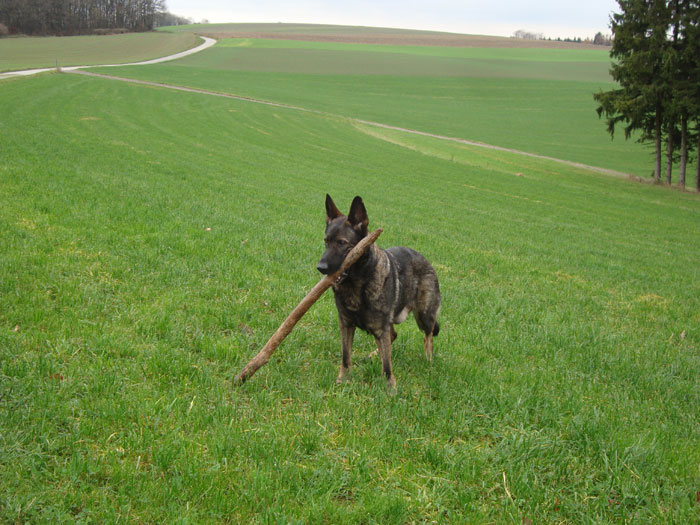 Questo
Hope to be able to come back! Well, I have promised.... ;-)
THANKS AGAIN!!!